Few Interesting and Useful Ideas for Small Bathroom Renovations
Nowadays, many households have very small bathrooms due to lack of enough space in the home. The trend of having bathrooms of limited space is more common in the modern apartments. Most of these bathrooms are 50 square feet or even lesser in size. So, the style of renovation used in these small-sized bathrooms is likely to be different from the renovation of larger ones. The homeowners need to have some basic ideas about small bathroom renovations, so that they can take effective steps in this regard, when needed.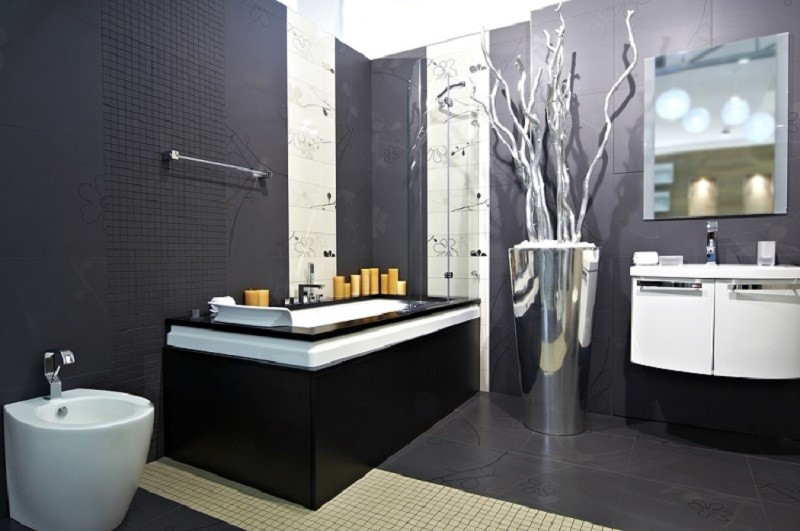 Productive Tips for Carrying Out Small Bathroom Renovations
Install A Shower Instead of Tub – A bathtub occupies a large space that may not be possible in a small bathroom. So, it is best to remove a leaking or stained bathtub, and instead install a shower that needs much smaller space. So, it is one of the best small bathroom renovations to install a decorative showerhead and take out the old bathtub.
Introduce Sleek Shower Curtain – The door of a shower enclosure may occupy extra space while opening. So, this door can be replaced with a sliding shower screen or a shower curtain of stylish design, which takes the least space in the bathroom.
Place the Sink at A Corner – A considerable amount of space is occupied by the pedestal of a bathroom sink. So, it is wise to choose an empty corner in the bathroom and install the sink there so that no extra space is needed for it. It is even better to install a hanging trough sink or wall-mounted sink cabinet, replacing the old pedestal sink, as part of small bathroom renovations. In case of smaller space, narrower sink with wall-mounted tap can be used as well.
Use Space-Saver Vanity – A normal bathroom vanity takes a large amount of space, which can be averted by many latest ideas. A floating vanity can be mounted on the wall and save that space on the bathroom floor. More space can be saved by installing a semi-round vanity on the wall, which will not have injurious corners like a square vanity.
Choose an Extended Counter – The countertop of the sink can be used for storage of small bathroom items, and it can be a vital item in small bathroom renovations. This counter can be made of sleek slabs of wood or stone, hanging on a small part of bathroom wall. This counter can be easily extended over the toilet, without interfering with the placement of the toilet seat. This makes out more storage space in a stylish manner.
Install Towel Bar on Shower Screen – There may be very less amount of space left on the bathroom walls after mounting the vanity and counter. So, it is best to install the towel bar on the glass shower screen, to keep the towel handy for the person taking a bath. If shower curtain is used, then installation of towel bar on bathroom door is definitely one of the brilliant ideas of small bathroom renovations. Some designers also suggest using multiple hooks for hanging towels on the wall or door of the bathroom.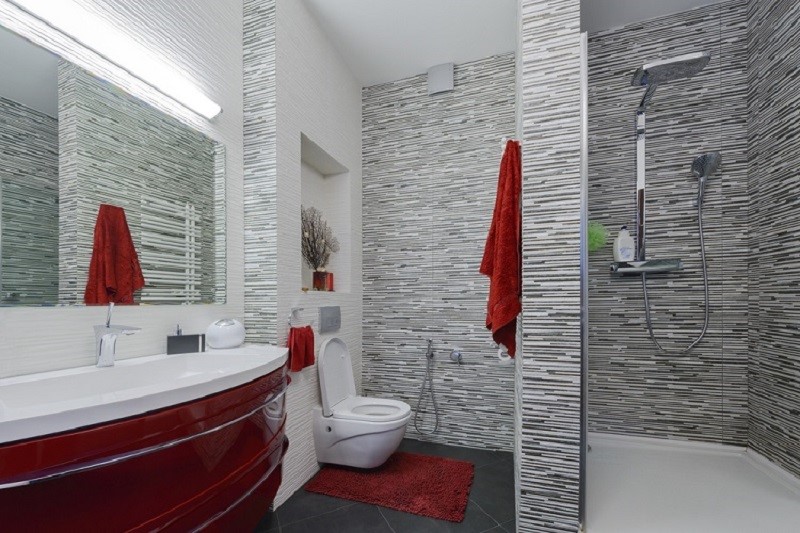 Small bathrooms may be adorned with porcelain tiles, which have the same grandeur as the marble slabs but available in much cheaper costs. These tiles may extend from the shower place to the toilet area, covering the wall where the sink is mounted. The installation of large mirrors over the sinks and vanity may create an illusion of larger space in a small bathroom. The expert interior designers can advise the best guidelines for small bathroom renovations in any modern flat or an economy-sized house.